Elmarco's nanofiber production equipment Nanospider™
Elmarco is the industry′s first and leading supplier of industrial scale nanofiber production equipment
Elmarco is the industry´s first supplier of industrial scale electrospinning equipment. Elmarco´s production lines are based on needle-free Nanospider™ electrospinning technology that is designed for effective production of the highest quality nanofibers.
Elmarco delivers Nanospider™ production lines as a complex production technology, consisting of full set of in- and off-line peripherals. Depending on required output parameters, all parts are tuned and integrated into one roll-to-roll manufacturing technology. That is the way how Elmarco assists industrial players when introducing nanofiber products into the market.
Earth Tekniks Pvt Ltd is in charge of sales and after-sales service of Elmarco products in the India region.
Nanospider™ Technology
Nanospider™ electrospinning technology is a patented, needle-free high voltage, free liquid surface electrospinning process. The technology is based upon the discovery, that it is possible to create Taylor Cones and the subsequent flow of material not only from the tip of a capillary but also form a thin film of a polymer solution. The technology-enabled Elmarco to build industrial-scale production equipment without nozzles, needles or spinnerets.。
Nanospider™ Product Series
NS 8S1600U
Scalable industrial production line
NS 4S1000U
Semi-industrial manufacturing equipment
NS 1S500U
Most versatile NS electrospinning machine
NS LAB
Most affordable NS electrospinning equipment
NS Air Conditioning Unit
Precision Air Conditioning for electrospinning process
About Elmarco
Elmarco is the industry′s first and a leading supplier of industrial scale nanofiber production equipment.
Elmarco maintains its Nanospider? product portfolio in order to provide an efficient solutions for any scale of roll-to-roll manufacturing, from laboratory sample preparation to industrial high volume manufacturing. Therefore Elmarco's customers also can easily upscale their current nanofiber production to higher production levels.
Elmarco delivers Nanospider™ production lines as complex production technology, consisting of a full set of in- and off-line peripherals. Elmarco uses its experience from numerous industrial-scale installations, to provide complete turn-key solution services and to play the role of a reliable partner for nanofiber manufacturing.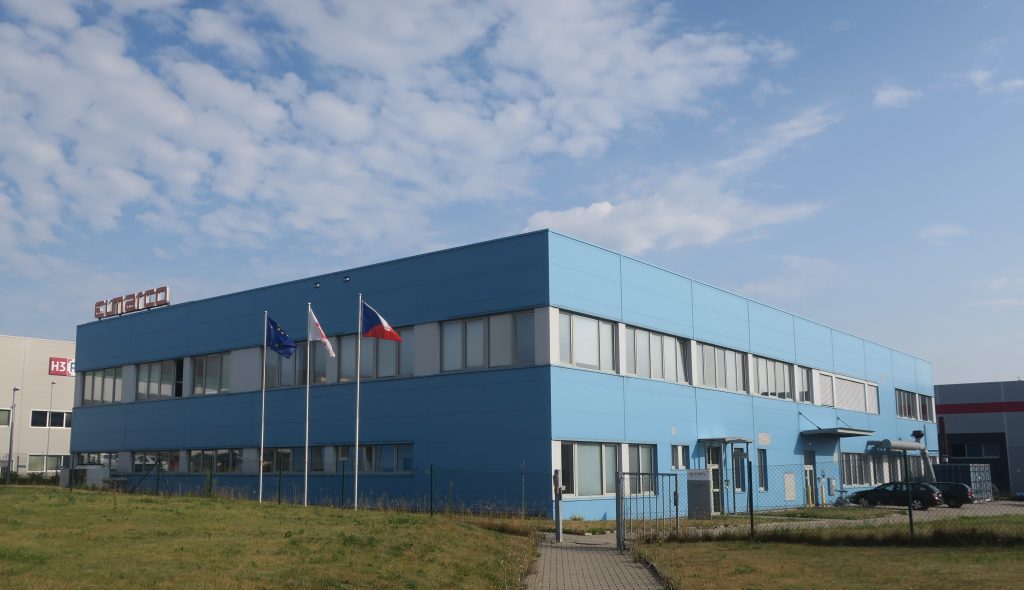 Elmarco is active in the electrospinning market since 2004 when entered into an exclusive license agreement with the Technical University of Liberec. The first industrial production line based on licensed Nanospider™ technology was sold and delivered in 2006.
Elmarco continuously focuses on Nanospider™ technology development, resulting in a portfolio of electrospinning equipment for four different levels of nanofiber manufacturing. A milestone in 2010 when introduced its own 2nd generation of Nanospider™ technology.
Elmarco organized the N3M conference, that time the only platform for gathering electrospinning and nanofiber communities from the academic and industrial sphere.
In 2008 Elmarco founded a research and development center which is 3 000 m2 large. Nowadays Elmarco rents external manufacturing premises in order to keep pace with growing market demands.