OilSafe® is the reliable choice for smart, safe storage and transfer. OilSafe's lubrication management products establish best practices throughout your workflow. Every step is color-coded to eliminate risk and human error – simplifying maintenance while extending the life of the machines that make your product and keep your business running.
Highlighted Product Types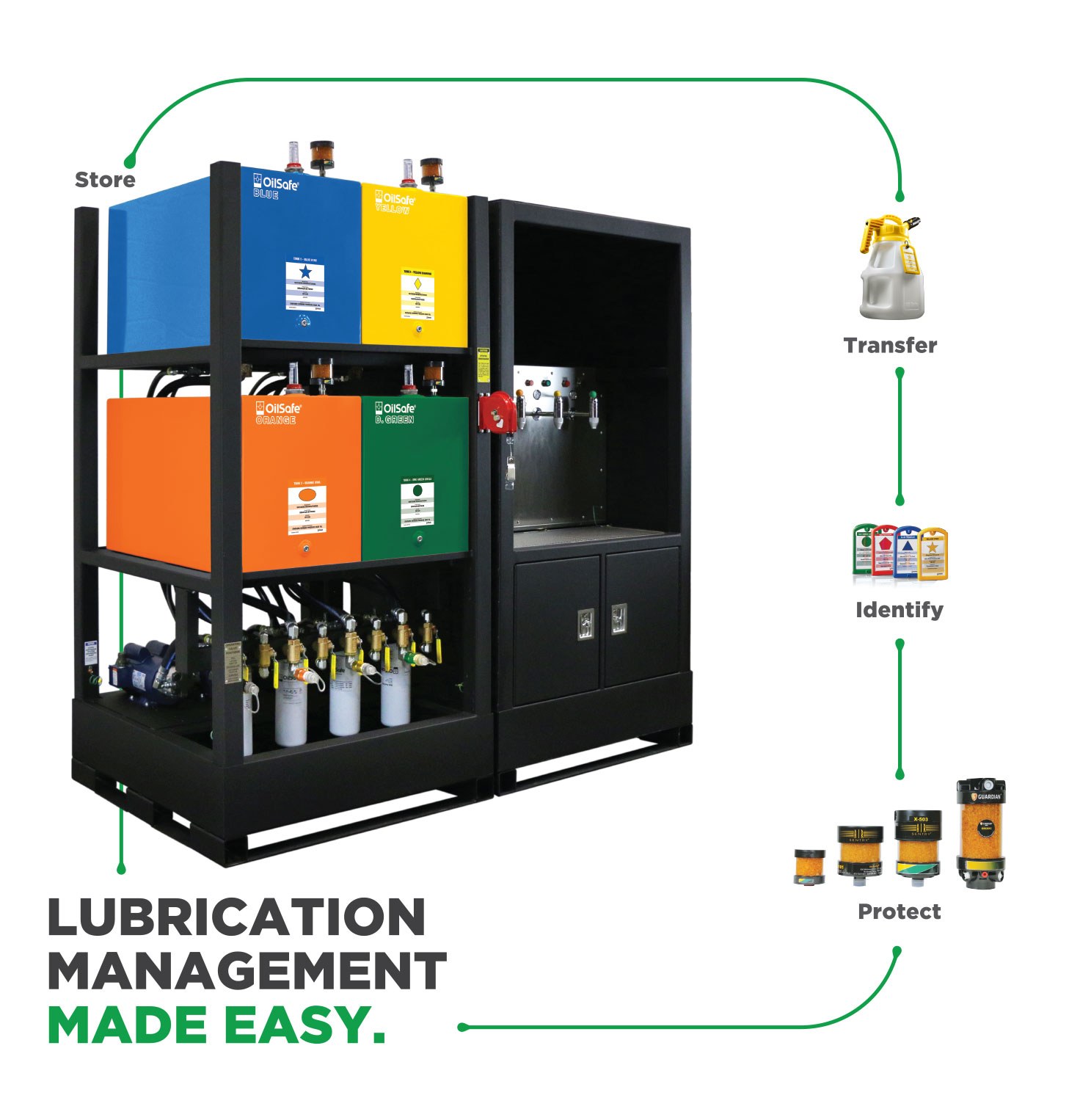 What is the OilSafe Visual Lubrication System?
A fully integrated and color-coded fluid management system was developed to enable the systematic and standardized delivery of well-identified and clean lubricants from bulk storage to the point of application on equipment.
The System emphasizes color-coding, identification, standardization, workplace organization and cleanliness, safety, waste reduction, contamination control, and a propensity for best practice in the following areas:
Bulk Storage & Handling
Transfer Equipment
Identification
Spill Containment Integrate
OIL SAFE products to manage your fluid transfer from bulk storage to point of use. Our Visual Lubrication System of products combines to identify, protect and reduce machinery downtime.